Roll over image to zoom in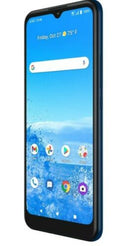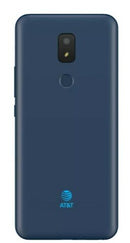 Unlock your potential with the Unlocked AT&T Motivate 2 (32GB) smartphone. Featuring a captivating 6.5in HD+ display, this GSM smartphone delivers immersive visuals and vibrant colors for an enhanced viewing experience. Capture your favorite moments with the 8MP camera, allowing you to preserve memories in stunning detail. With 32GB of internal storage, you'll have ample space to store all your photos, videos, and apps.

What sets the Motivate 2 apart is its unlocked status, giving you the freedom to choose any compatible carrier. Say goodbye to limitations and enjoy the flexibility of switching between providers to find the best plan for your needs. The Motivate 2's sleek design and ergonomic build make it a joy to hold and use throughout the day.

Don't miss out on the opportunity to stay connected and motivated. Shop now and unlock a world of possibilities with the Unlocked AT&T Motivate 2 (32GB) - 6.5in HD+ Display 8MP Blue GSM Smartphone.

 Works on any GSM Network including T-Mobile, AT&T, Cricket, Simple Mobile, MetroPCS, Wireless GSM, H20, etc. - Will NOT work on any CDMA Carrier (Verizon, Sprint, etc.)


What to Expect:
- The Phone
- Cable
In the box
Payment & Security
Your payment information is processed securely. We do not store credit card details nor have access to your credit card information.