Roll over image to zoom in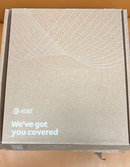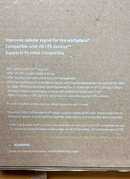 Improve your cell signal strength and maximize your connectivity with the powerful Nokia AT&T Cell Booster Pro 4G LTE. Designed to provide optimal performance, this signal booster ensures enhanced voice quality and faster data speeds for your AT&T network. Say goodbye to frustrating dropped calls and sluggish internet browsing. Whether you need reliable signal coverage at home or in your office, this brand-new Nokia booster is the ultimate solution. Don't miss out on the opportunity to boost your cell signal and enjoy uninterrupted communication. Shop now and experience the difference!
What to Expect:


- AT&T Cell Booster Pro X 1



Key Features



Managed via a mobile app/web portal
Cellular coverage up to 15k sq ft
Supports up to 64 simultaneous user
Optional AT&T Pro Install available
Payment & Security
Your payment information is processed securely. We do not store credit card details nor have access to your credit card information.